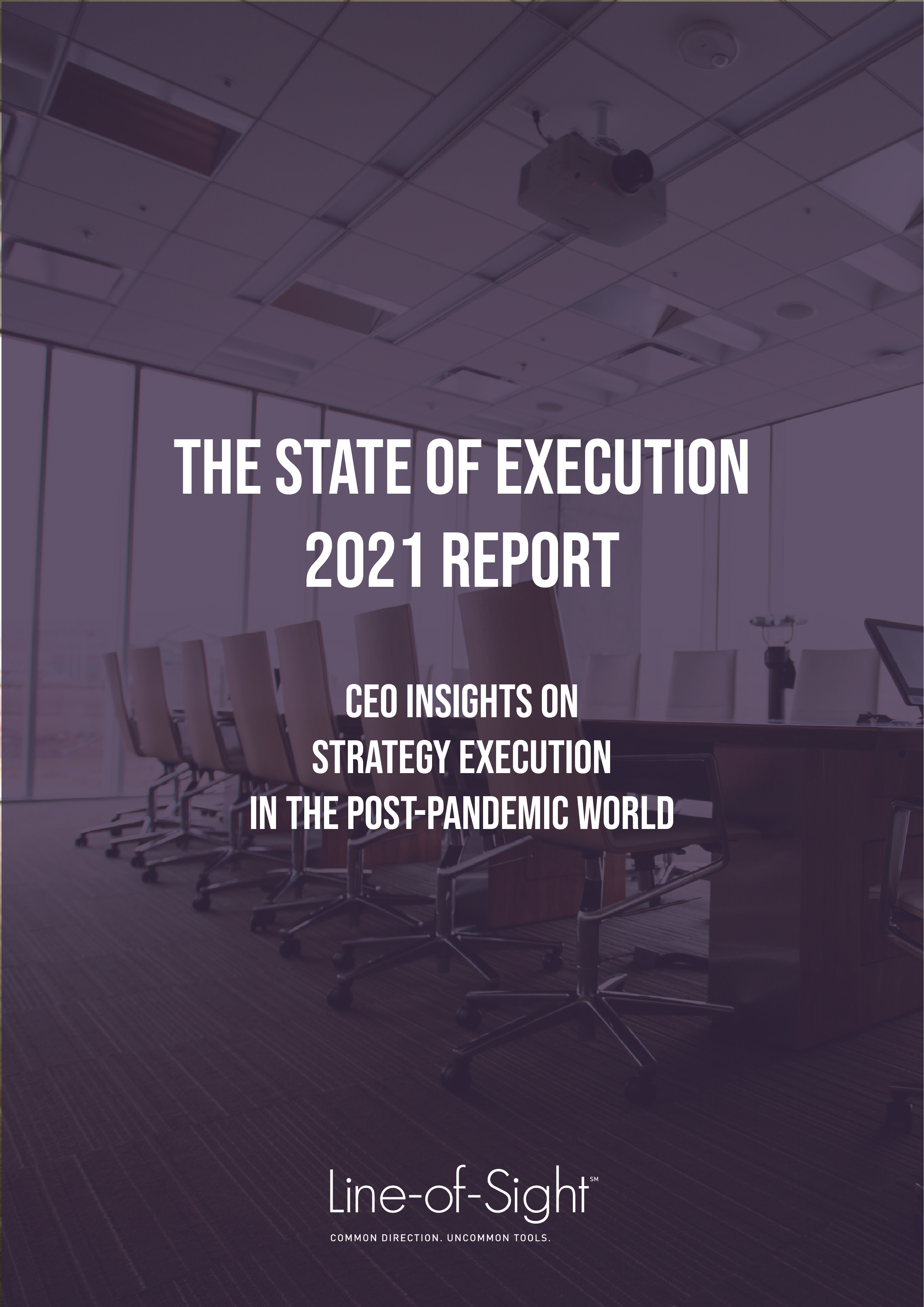 Line-of-Sight 2021 Execution Insights
In the first quarter of 2021, Line-of-SightSM surveyed hundreds of CEOs across the United States, representing a range of industries. The goal was to understand how business leaders were executing their strategies as they eased their companies into the aftermath of one of the most severe economic disruptions in recent history.
After reading this report, you will understand what great execution looks like. You will appreciate how a company's growth and size impact CEOs' ability to improve execution, how different strategies demand different operational models, and how much execution excellence can positively impact business performance in the post-pandemic.
DOWNLOAD